Help
1 - Install MySQL (Optional)
If you want to import Revenues in your MySQL DB, of course, you have to download and install it.

2 - Download the two Applications
The first to
Your iPhone
the second to
Your Mac
anywhere You like in Your HD.
When ready, open iPhone App FIRST and then the app on Your Mac.
If You open the app on Mac first, You have 10 seconds of timeout to launch iPhone App.
Please verify they are both on the same local network.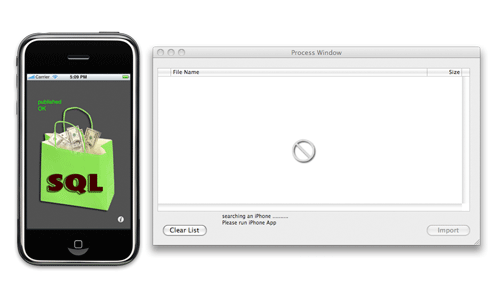 3 - Import iTunes Connect text files
Once you have downloaded the report text files from iTunes Connect, you can drag one ore more files to the window.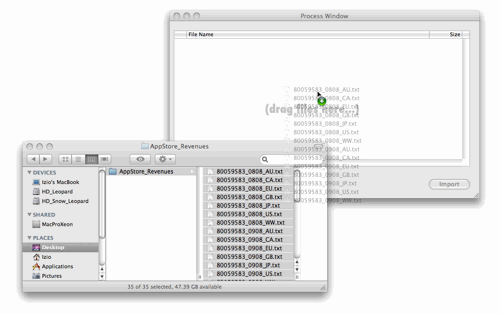 Now you can see all the files ready to be imported.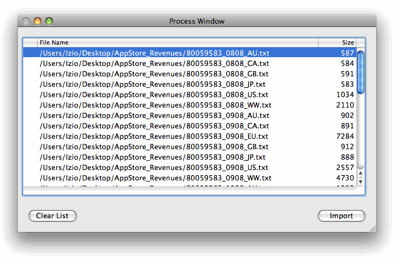 4 - Currencies
The currencies could be updated by double click on them or simply modifying the value inserting digits by yourself.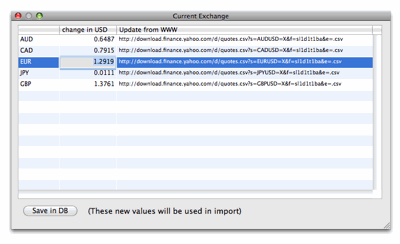 5 - Import!
To import Apple data to MySQL and to obtain the .SQL file, click "Import Button".
If you have checked the Open .SQL file after processing flag, when the importing finish, TextEdit will be opened with the just created file in.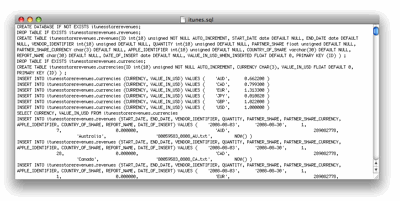 And finally that's the result window.